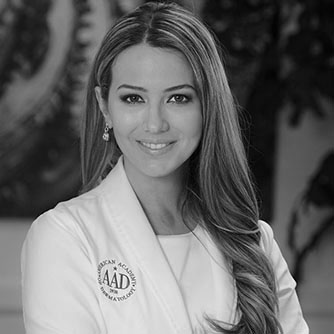 Dr. Adriane Pompa is a board certified dermatologist who is highly trained in medical dermatology, dermatologic surgery and cosmetic dermatology. In addition to her general practice, she specializes in anti-aging skin care, skin cancer prevention and treatment, and laser use in dermatology.
Dr. Pompa is a native Miamian and fluent in English and Spanish. Prior to returning home, Dr. Pompa attended college at Emory University in Atlanta, received her medical doctorate at the University of Florida and continued to New York City for her post-doctoral training in Internal Medicine at Beth Israel Medical Center.
She received her degree in dermatology from the University of Miami, Miller School of Medicine. During her residency, Dr. Pompa authored medical articles for national journals, completed original research studies with the Department of Dermatology, and co-founded a dermatology clinic in Port-au-Prince, Haiti that focuses on increasing access to medical and surgical care for skin disease and serves as a teaching clinic to local physicians. Dr. Pompa also volunteers as an Associate Professor of Dermatology at the University of Miami, Jackson Memorial Hospital.