About Mayoral Dermatology
Mayoral Dermatology is the leading technology based cosmetic dermatology provider in South Florida. We offer a complete line of cosmetic and dermatological services that improve and maintain skin health and appearance.
WHAT WE LOVE TO DO
Cosmetic Dermatology for Women & Men
Mayoral Dermatology provides a complete line of the latest cosmetic dermatology procedures and treatments that target specific issues and areas of the body, including the face, neck, eyes, nose, lips, hands, stomach, legs, arms and more.
Mohs Surgery
Considered the most effective method for removing squamous cell and basal cell carcinoma, Mohs surgery spares healthy skin tissues while eradicating all signs of cancerous activity.
Skin Condition Treatment & Prevention
Experienced with skin cancer detection and prevention, age/liver/brown spots, unwanted hair, scars, vascular lesions, rosacea, acne, enlarged pores & other skin conditions.
Wedding & Event Planning
Get ready for your wedding or event by looking your best with the help of Mayoral Dermatology. We will create a custom skin plan based on your goals so that you have youthful and healthy looking skin for the big day.

Meet Mayoral Dermatology
Meet the Mayoral Dermatology Team. We are group of dedicated professionals that work to always provide the best possible client experience.
Certifications & Associations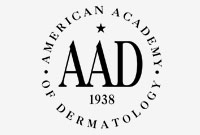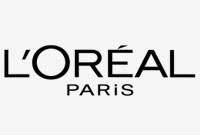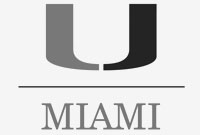 Mayoral Dermatology in the News
Dr. Mayoral on L'Oréal Revitalift Cicacream
Cosmetic Dermatologist Dr. Flor A. Mayoral Interviews with Aesthetic TV
Dr. Flor Mayoral Gives Home Remedy Tips for Skin
How to Make Your Hands Look Younger - NewBeautyTV
Patient Testimonial about the eMatrix Treatment at Mayoral Dermatology (Coral Gables, FL)
After Pregnancy | Dr. Janelle Vega Shows How eMatrix Treats Stretch Marks
Cosmetic Dermatology Consultations & Procedures
Click here to schedule an appointment.
The patient care team at Mayoral Dermatology is happy to answer your questions and schedule an appointment. Please click here to fill out the appointment form or call us at 305-665-6166.

Our Coral Gables Location

Contact Mayoral Dermatology
Each client represents a unique opportunity to create a more youthful appearance. Mayoral Dermatology provides outstanding client support, ensuring quality results.
| | |
| --- | --- |
| Mon: | 9:00am to 5:00pm |
| Tue: | 9:00am to 5:00pm |
| Wed: | 9:30am to 5:00pm |
| Thu: | 9:00am to 5:00pm |
| Fri: | 9:00am to 5:00pm |
| Sat: | closed |
| Sunday | closed |
Connect With Us: